Obtaining the Copyright of your software, artistic or literary work gives you authorial and patrimonial privileges.
At De Hoyos Koloffon® we will help you obtain recognition of your literary and artistic works, digital contents, software, etc.
Our process for copyright your ideas
1
Get to know your work
Definition of the requirements needed in order to protect your artistic or literary work, or software.
2
Prepare a customized plan
We prepare a custom plan for your copyright work including deadlines.
3
We start the registration at INDAUTOR
From this moment, we will handle everything. Be assured we will update you every step of the process.
4
We get your registration
We obtain the resolution of your case in an average of 1 month.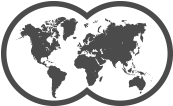 According to the Berne Convention for the Protection of Literary and Artistic Works, your Copyright is universal.
Make the decision.
Get a quotation.
(estimate cost)
In De Hoyos Koloffon® you will find a partner
We want to be your ally, helping you to protect your copyright work in the right way and at a competitive price.
In the following video, we explain how we make de process for Copyrights >
We have international memberships